Panther Native Language Academy has a new web page with a long-familiar face: Khun Prisana's.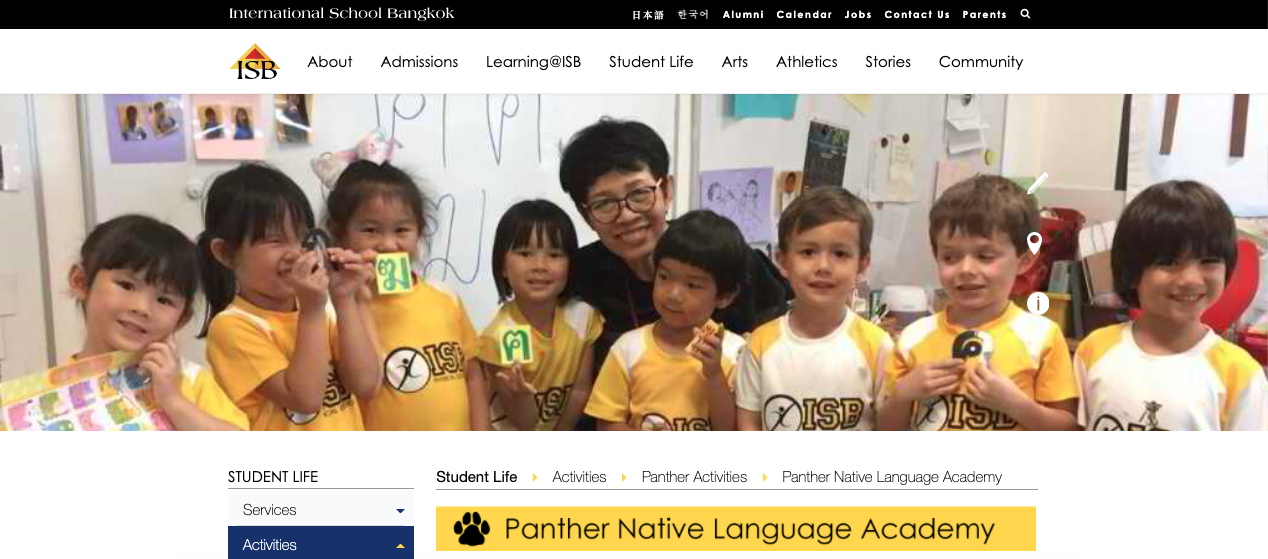 The web page, part of a Panther Activities website upgrade, goes live just as Khun Prisana completes her time at ISB.
Khun Prisana taught her final PK2 Thai class on Zoom today, May 17, after four years of teaching in PNLA. Before that, she taught Thai for some 22 years at ISB, full- or part-time, over three different stints. Her first stint was at the former ISB campus on Sukhumvit Soi 15 in Bangkok.
Known for her patience, Khun Prisana told well-wishers today that she sees every challenge as a lesson.
We hope to see her smile for a long time on our website, but meanwhile, we wish her well as she begins her next chapter.
Farewell and ขอบคุณค่ะ, Khun Prisana!
*Note: this blog continues as a complement to the web page.