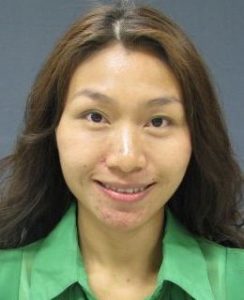 Where have you grown up and spent your life?
I was born and grew up in Guilin, China, one of the country's popular tourist destinations. After university, I started my teaching career in international schools in Thailand. Prior to ISB—where I teach ES non-native Mandarin during school and ES native Mandarin after school—I worked with Singaporean middle school students at Bangkok Patana School, and as a PYP Chinese homeroom teacher in Concordian International School.
What are your fields of specialty and your interests/hobbies?
I have a passion for nurturing reading and literacy with young children. I appreciate the opportunity to teach native as well as non-native classes at ISB, so I can use the experience of teaching literacy that I bring from teaching in an IB PYP bilingual school. I am motivated to pursue more knowledge in literacy to improve my teaching.
Other than teaching, I love arts and design. Painting has been a great form of relaxation for me. It helps me to slow down and take time to admire the beauty of the world. Recently, I have also fallen in love with yoga.
What have you enjoyed about teaching Mandarin at ISB?
In the non-native classes, I love watching the many backgrounds of our students merge into one enthusiastic body that wants and appreciates Mandarin and Chinese culture. With my native classes, we engage in deep discussions that develop literacy skills. I really get the best of both worlds with my students.
What are three tips for ISB families trying to maintain their children's native language?
Speak your native language at home. This is a natural way to build a sense that "this language belongs to me." It will vastly improve children's ability to develop the language and connect to their culture and country.
Use books, messages to each other, music, and media as tools to help with native language growth. Reading books in your native language will help to build academic vocabulary. Writing interactive messages and notes with a child is a nice way to communicate while improving writing skills. Music and media can also help with retaining language skills.
Spend time in your native country(ies). This will not only expose children to their native language through immersion in authentic contexts, but it will also help them reconnect with their culture.
As a parent of two children studying abroad, I realize how important it is to have a strong program at school to continue the development of children's native language. I am happy to be part of this essential program at ISB.