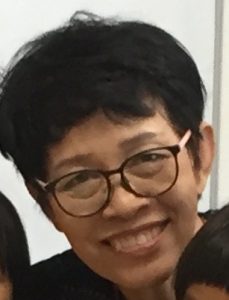 Where have you grown up and spent your life?
I was raised in Thailand until I graduated (26 years old) then accompanied my husband to live in Madison, Wisconsin, for 10 years (1978-1988). I have lived in Thailand ever since.
What are your fields of specialty and your interests/hobbies?
In my free time I like traveling.
What have you enjoyed about teaching Thai at ISB?
I enjoy being with students. I love seeing them make progress in learning step by step. I can't say enough about this. I only want to say that I love teaching them!
What are three tips for ISB families trying to maintain their children's native language?
Tips that I like to share with parents:
Be patient.
Have them practice.
Encourage them to be risk takers.