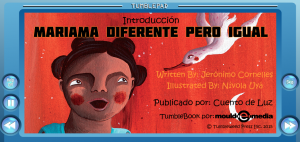 Buying picture books in Romance languages in Asia can be a challenge. Did you know that the ES Hub (ES Library) offers online picture books in French and Spanish via TumbleBookLibrary.com? Here are the steps to view a selection of books in these languages. To receive the username and password, ask in the ES Hub or email nativelanguage@isb.ac.th.
1. Go to TumbleBookLibrary.com and enter ISB Username and Password.
2. Click on TumbleSearch.

3. Go to Search by Language, and select language. French and Spanish currently offer the best selection of titles in addition to English.
4. Browse book descriptions, and click Read Online to view a book.
5. Enjoy! Picture books on this site feature sound and animation.