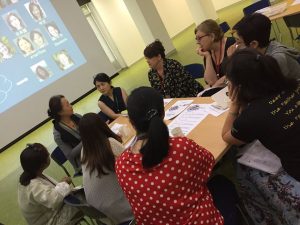 Raising Multilinguals: Unlocking the World with a Family Language Plan
and
Raising Multilinguals "How?" Unlocking the World with Language-Rich Experiences
Two workshops about raising multilinguals are offered annually at ISB for all interested parents.
The first workshop covers reasons to maintain native language; classes and resources available at ISB; and the importance of a family language plan.
The second workshop covers how families can promote literacy and rich conversation in daily life, in support of the family language plan.
These workshops were most recently offered in October and November 2019. If you could not attend but would like information, please write to us!