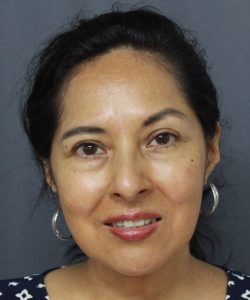 Where have you grown up and spent your life?
I was born in the lovely city of Cuenca, Ecuador, where I lived until I was eight years old before moving to New York. In Ecuador I received a strong literacy foundation in school, and I experienced my initial emotions in Spanish, which is why it is my "emotional" language.
In New York, I continued learning English while Spanish became my home language. Communicating in Spanish at home and traveling to Ecuador during the summers solidified my fluency.
In high school I recognized that I needed to build more academic vocabulary, so I enrolled in native Spanish classes where I enjoyed analyzing novels in Spanish. I still read Spanish literature for pleasure when I can.
What are your fields of specialty and your interests/hobbies?
When I entered the education field, I taught in EAL and bilingual programs. Many of my students were Spanish native speakers, and I was responsible for raising their English proficiency via contemporary EAL practices. As a bilingual social studies teacher, working with the same middle school native speakers enriched my vocabulary even further.
What have you enjoyed about teaching native Spanish at ISB?
I've enjoyed teaching my mother tongue, a language to which I'm emotionally attached. I took deliberate steps to build my Spanish early in my life, and it's great to be able to help other Spanish speakers do the same. The best part is that they are young and absorbent! I love uncovering the nuances of the language, going deeper with a native speaker and developing his or her vocabulary in the context of the language itself—not just as a translation from English.
What are three tips for ISB families trying to maintain their children's native language?
Speak as much as you can in the native language with your children. Don't worry if you get a response in English, just stick with it!
Read as much as you can with your children. Maintain a bedtime routine of enjoying and talking about a book before bed.
Culture! Share your traditions, customs, dancing, food and music whenever you can, the earlier the better—but it's never too late!