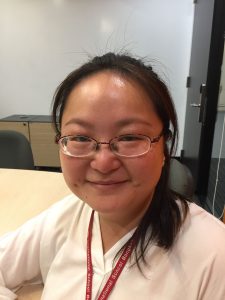 Where have you grown up and spent your life?
I was born in Sichuan, China, the hometown of pandas. I have lived in China for 30 years, working as a teacher for 6 years. Then I moved to Bangkok. This is my 6th year as a Chinese teacher in Thailand.
What are your fields of specialty and your interests/hobbies?
I like painting very much, whether it's oil paintings, Chinese paintings or cartoons. When I give classes to the students, I also draw simple cartoons to help them understand and increase the joy of learning. I also like horse riding, diving, keeping pets, and road trips.
What have you enjoyed about teaching Mandarin at ISB?
I like teaching native classes at ISB very much. We read, write, and talk in classes. I am very happy when I feel the happiness of the students.
What are some tips for ISB families trying to maintain their children's native language?
Do as much listening, speaking, reading and writing as possible
Learn more about your country's history, culture, and festivals. Let children fall in love with their country and language and be proud of it.