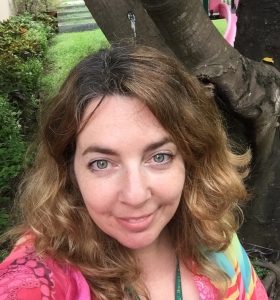 Where have you grown up and spent your life?
I grew up in Israel, and I spent a couple of childhood years in the US.
What are your fields of specialty and your interests/hobbies?
I greatly enjoy reading and painting, but my main specialty is molecular microbiology in which I hold a PhD.
What have you enjoyed about teaching Hebrew at ISB?
What I find most enjoyable is the cultural flow. Seeing the frame of mind and way of thinking that stem from literature and poetry unique to home is something I find fascinating. It is much more noticeable when looking from an expat's perspective. I love to hear the students' thoughts and ideas about stories and poems we discuss.
What are some tips for ISB families trying to maintain their children's native language?
From my experience, I suggest teaching children to read and write in their native language early, around grades KG, 1 and 2.
At this age, the children are still highly motivated to acquire reading skills.
They are at a stage of deciphering visual code into words in English too, and are not yet at the automatic reading stage. They can use the same skills and strategies to benefit both/all of their languages.
Another suggestion would be to widen the native language vocabulary as much as possible, by talking, watching movies, and reading to children. A large vocabulary benefits reading, as the children decode words they know faster than unfamiliar words. It is rewarding to read a text that you can mostly understand.