Thank you to everyone who signed up in CHQ for after-school Native Language classes! The next step is to schedule your classes.
For Dutch, please contact the Dutch Cultural Society directly.
For French and Spanish, please email the Native Language Coordinator: nativelanguage@isb.ac.th
For German, Hebrew, Italian, Japanese, Korean, Mandarin, and PreK 2 Thai, please complete the Google Form you received by noon on Wednesday, August 26, 2020.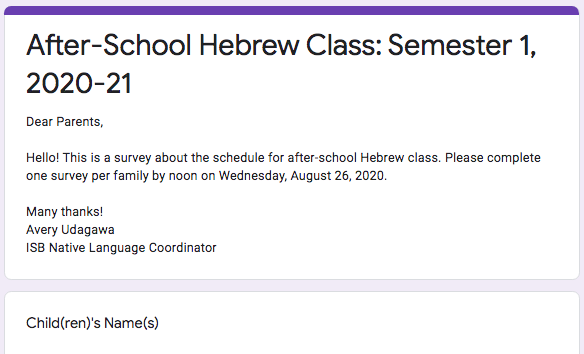 If you have questions anytime, please email us: nativelanguage@isb.ac.th
Have a wonderful weekend!